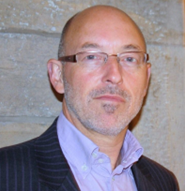 RICHARD COLLINS
Managing
Partner of EiBC
Richard Collins is the Managing Partner of EiBC.  As the former Head of the International Education & Innovation team at Cushman & Wakefield, Richard brings over 25 years' experience of working with over 150 universities and colleges, central and local government, the NHS, research organisations, development agencies, developers, knowledge-based businesses operating in the life sciences, advanced engineering, aerospace domains as well as with investors. He has also worked extensively in the international market for overseas governments and the World Bank. His academic and professional background is in planning and economics, management consultancy, education and property. His specialist expertise is in new university ventures, mergers and the feasibility of science and technology parks and innovation centres.  In the last 3 years he has been a lead adviser on the following projects:   
Edinburgh BioQuarter (with Scottish Enterprise, NHS Lothian, University of Edinburgh and City of Edinburgh)
Ebbsfleet HEiQ (with Ebbsfleet Development Corporation, Kings College London and the NHS),
Cardiff Precision Medicine Campus (with NHS and Cardiff University)
Quantum Technology Campus (with Essex County Council)
Science Quarter and an Estate Strategy (with Bangor University)
International School in Sri Lanka (with CHEC and the Government of Sri Lanka)
He has also been a special adviser to Argent, BAA, Crosswinds, Urban Catalyst and Berkeley Homes.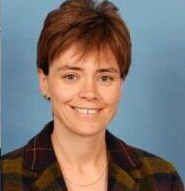 PAULINE INNES
Associate Partner of EiBC
Pauline Innes is an Associate Partner with EiBC and a former Associate Director in Cushman & Wakefield's International Education & Innovation team with 25 years' experience. She is an economist by background. Over recent years she has advised research council and government bodies on the themes of university and business research and innovation for the MRC, ESPRC, NERC and BBSRC and  undertook a UK wide review of knowledge exchange schemes operated by government for RCUK.Some her recent assignments include:
Centre for Digital Engineering Technology & Innovation (WECA and Bristol University)
Innovation and skills centre in Bath (for BANES),
Science campus (with the Wellcome Trust)
Science Quarter (Bangor University)
Quantum Technology Campus (with Essex County Council)
Pauline is experienced in understanding the significance of scientific and research policy and business issues and identifying potential business and estate development implications from this work. She is an expert in preparing Green Book Treasury Compliant Strategic Outline and Full Business Cases.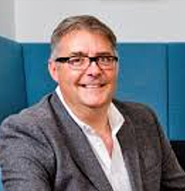 MARK JONES
Associate Partner of EiBC
Mark Jones, is an Associate Partner EiBC and was a former Partner at Cushman & Wakefield for Agency, Development and Occupier Services and a Chartered Surveyor. His principal focus is in providing strategic advice for major real estate developments and portfolios and some of his key projects include
Edinburgh BioQuarter, a 4million square feet development of mixed use science park covering 100 acres, and undertaking an OJEU compliant procurement process to secure a Joint Venture partner with an estimated gross development value of circa £1Bn
Robert Gordon University, selling a surplus city centre campus and purpose-built student residential accommodation
Edinburgh Airport Limited and Crosswinds to develop a 100-acre site situated immediately to the south side of Edinburgh Airport
Medical Manufacturing Innovation Centre for a new 60,000 square feet laboratory
Scottish Water, advising on the long-term occupation of a business-critical laboratory building which is held on a long ground lease;
lead commercial expert at a Planning Inquiry for a £75M hotel in the heart of Edinburgh's historic city centre.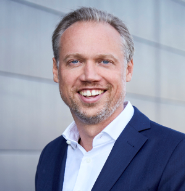 JOOST KROMHOUT
Associate Partner of EiBC
Joost Kromhout is an Associate Partner with EiBC and has an academic and professional background in Financial Econometrics from the University of Rotterdam and 13 years' experience in investment and banking as a former Head of International Listing at Euronext in Amsterdam and Executive Director for Equity Capital Markets in Rabobank. Joost is an expert in
conducting financial analysis for a wide range of businesses operating in many sectors and international markets
financial analytics
performing financial due diligence
preparing and reviewing transaction documentation, structuring transactions, arranging equity and debt capital
preparing and giving clear financial presentations to technical and non-technical executives.
We have a flexible approach to supporting clients with business planning projects.
We know from experience that projects develop in different ways, that there will be unexpected twists and turns, and that it is very unusual for a client to know all requirements from the start.
Our approach is to work alongside clients, to become a part of their professional team, and to be with them regularly on-site so we can respond to changing requirements.
working with
other specialists
EiBC partners have a very strong track record of working with other specialists, ranging from market researchers, data analysts, cost consultants, architects, engineers, accountants and legal advisers.
This enables a client to have a single integrated business consulting service -with this often crucial in the early stages of a venture.
We can also employ specialists as sub-contractors, making joint service delivery, procurement and project management simple.